Value Creation Process
The Dexerials Group aims to be a company that addresses social issues through business activities, and creates a sustainable future alongside customers.
We are working to fulfill our medium-term management plan, contribute to future SDGs, and provide value to society by putting our energy into our distinctive business model to achieve our corporate philosophy and vision and the CSR materiality, which forms the basis of our activities, based on our resources such as quality domestic and overseas personnel, intellectual property, and relationships of trust with our partners, which are our company's strengths.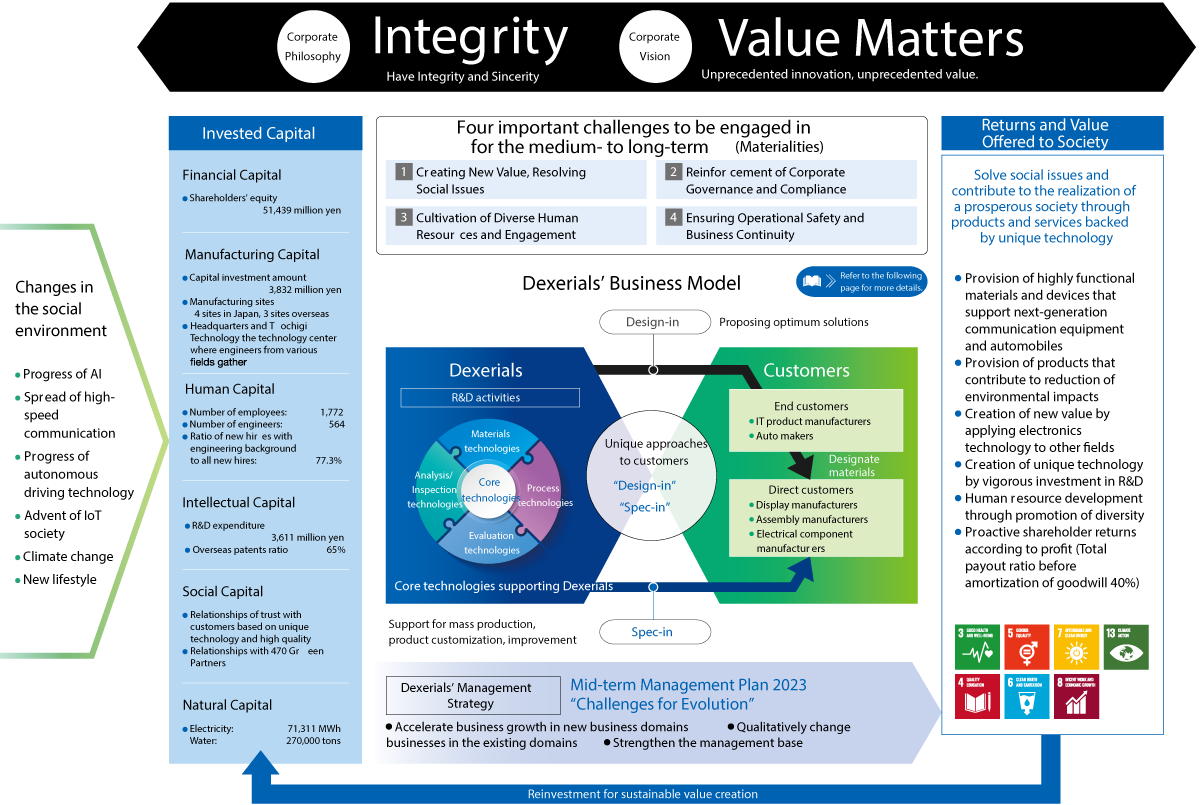 Dexerials' business model is characterized by its two-track approach to customers, that is, to address the needs of both direct customers and final customers.We are continuing to address the needs of customers flexibly and meticulously. For example, as decision-makers on adoption of Dexerials products differ from one customer to another and from one product to another, we first identify the decision-makers and make proposals. As a result, we have gained the trust of both types of customers, which has enabled us to maintain or increase our products' market shares while identifying new technological needs.