Optical devices
Inorganic diffuser, comprising a finely formed lens microstructure, that spreads light from a point light source into a planar beam
Product name

Inorganic diffuser

Features

It consists of only inorganic materials, providing outstanding thermal resistance and light stability.
Suitable for converting a point light source with a high energy density to an ideal planar light source.
Our lens design and manufacturing techniques offer customized diffusion angles.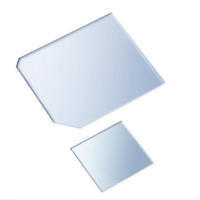 | Product name | Inorganic diffuser |
| --- | --- |
| Diffusion angle (Full width at half maximum) | 2° to 9° |
| Control accuracy of diffusion angle | Within ± 0.7° |
| Transmittance | ≧ 96% |
| Maximum dimensions(mm) | 40×50 |
| Substrate | Synthetic quartz glass |
Suitable for display devices such as projectors and head-up displays
Diffusion performance X-axis: intensity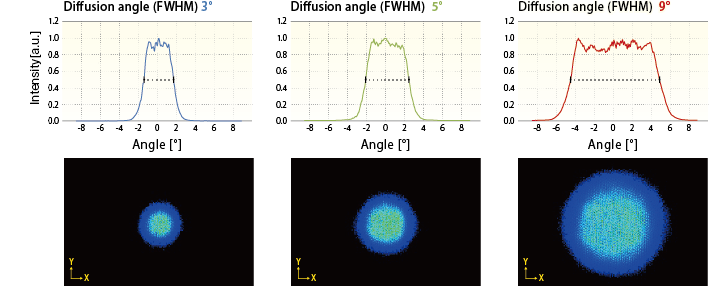 Note on the characteristic data given - Data on the characteristics of the products described in this page based on the results of evaluations carried out by the company. This does not guarantee that the characteristics of the product conform with your usage environment. Before use, review the usage conditions based on evaluation data obtained from the equipment and substrates actually used.
---