Eye shield material for medical
Highly transparent film with a transmittance of 98% or higher.

By forming a nanostructure of like a moth eye on both sides of the base film, the difference in refractive index is eliminated, resulting in low reflection and high transmission. It provides clear and natural vision as if there is nothing to block it. It is suitable for eye shields and face shields as it prevents eye fatigue even when worn for a long time in a day.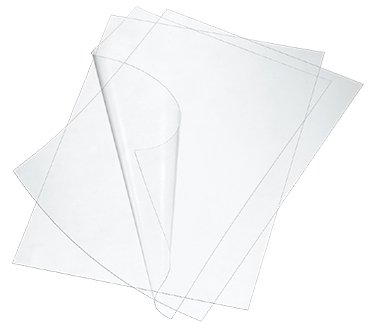 Eye shield material for medical Product Lineup