This issue has been closed.
Technology which can be provided
Closed
Number
Title
S111
Microstructure Formation Technology
Type of collaboration
Make to Order
Create microstructures on metal plated cylinders to be used for roll to roll imprint.
・Acceptable Cylinder Size: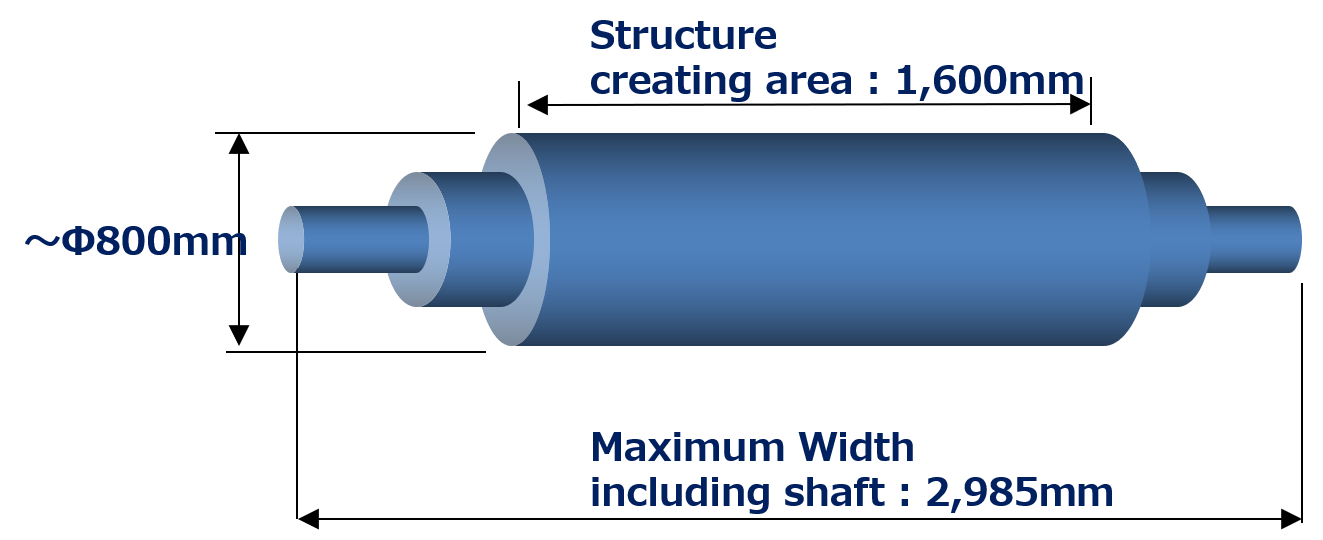 Weight<2ton
Diameter<800mm
Width<1600mm
・Accuracy ofmicrostructures :±0.5μm
・Cylinder's Material :Material which can be used for plating, such as SUS or SC
・Plating Material:Ni-P or Cu
・Possible shape of microstructures:Please ask
・Delivery date varies according to structure's shape and backorder status.
・Possible to clean cylinders depending on it's size.
・Can issue cost estimation after confirming your requirements.