Dexerials selected as a Constituent of the SOMPO Sustainability Index for the Fifth Consecutive Year
Dexerials selected as a Constituent of the SOMPO Sustainability Index for the Fifth Consecutive Year

Dexerials Corporation (Headquarters: Shimotsuke-shi, Tochigi; Representative Director and President: Yoshihisa Shinya; hereinafter, "Dexerials"), which provides leading-edge technologies, materials, and devices for smartphones, automotives, and other products announces that it has been selected as a constituent of SOMPO Sustainability Index, a unique ESG investment index that has been created by Sompo Asset Management Co., Ltd., for five consecutive years.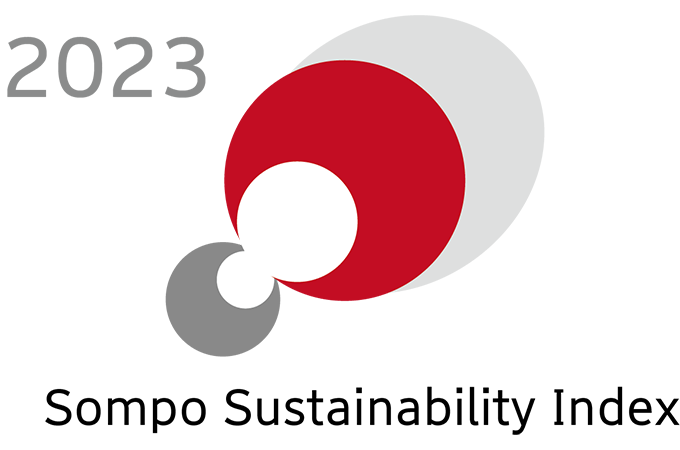 The SOMPO Sustainability Index has about 300 constituents with excellent ESG (environment, society, governance) initiatives and is a part of the company's "SOMPO Sustainable Management", an investment product for pension funds and institutional investors. The selection of constituents is revised every year based on the results of the "Buna no Mori Environment Survey" and the "ESG Management Survey" conducted by SOMPO Risk Management Inc. Dexerials has been selected for the fifth consecutive year.
Based on its corporate vision "Value Matters Unprecedented innovation, unprecedented value", Dexerilas aims to contribute to the prosperity of our society and the improvement of efficiency by developing valuable products and solutions that are indispensable to the advancement of electronic products and automobiles. In addition, in order to reduce the environmental impact of its business activities, Dexerials has set environmental targets such as the reducing CO2 emissions, and it is promoting and reviewing the performance of these initiatives.
Based on the concept that solving social issues and contributing to a sustainable society through its business activities will remain prerequisites for the continuity of its business in the future, Dexerials will promote these initiatives and continue and enhance its ESG initiatives.
Click here for corporate profile