Notice Regarding Completion and First Use of the Reception Hall at Headquarters and Tochigi Technology Center
Notice Regarding Completion and First Use of the Reception Hall at Headquarters and Tochigi Technology Center

Dexerials Corporation (Headquarters: Shimotsuke-shi, Tochigi; Representative Director and President: Yoshihisa Shinya; hereinafter, "Dexerials"), which provides leading-edge technologies, materials and devices for smartphones, automobiles and other products, announced that it will put the Reception Hall that has been built at its Headquarters and Tochigi Technology Center to good use, starting with the welcoming ceremony for new employees to be held on Monday, April 3, 2023.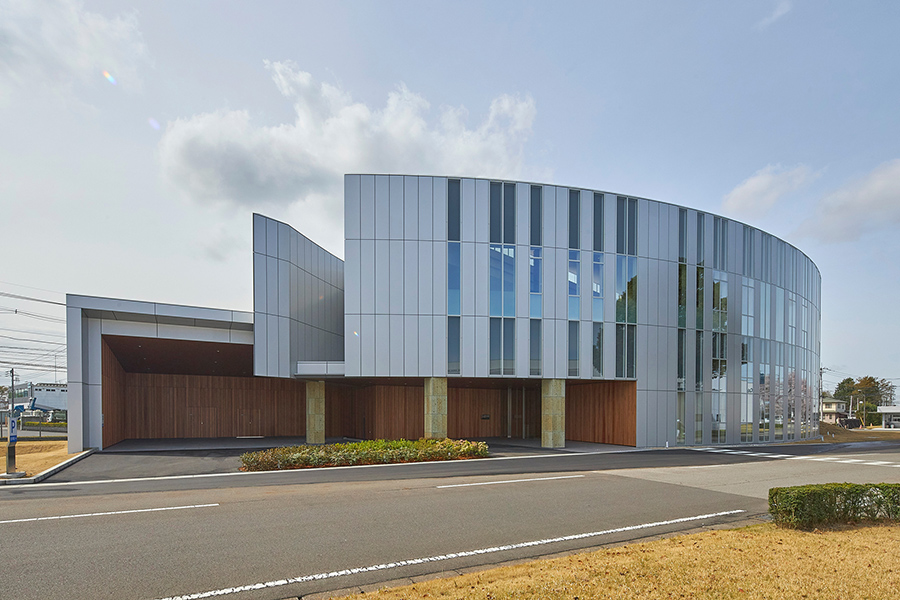 Dexerials relocated its Headquarters to the Tochigi Technology Center in July 2021 to further facilitate the improvement of its business operations through the sustainable growth-oriented integration of management and business sites. The new Reception Hall constructed within the Headquarters will be a facility used to facilitate communication with stakeholders including customers, shareholders, neighbors and employees. Following its first use for the welcoming ceremony for new employees, Dexerials will implement a range of plans using the facility going forward, such as events facilitating interactions with neighbors, schools and other parties operating in the industrial park and job fairs for local students.
The Reception Hall features a distinctive appearance modeled on films, which are some of the mainstay products of Dexerials, but another feature of the hall is that it is a ZEB*-compatible building with zero CO2 emissions due to a number of features such as solar panels and nature-based ventilation. From the perspective of facilities, it offers a hall in which both internal and external events can be held, as well a special reception room that can be used to welcome guests and engage in business negotiations, etc. In addition, it provides an exhibition area where Dexerials' business activities and history can be presented and virtual plant tours can be experienced, to enable visitors to deepen their understanding of Dexerials in an enjoyable environment.
*ZEB: Net Zero Energy Building. ZEB-compatible buildings are buildings that produce as much primary energy as they consume over the course of a year through energy-saving and renewable energy features.
Details of the Reception Hall are as follows.
Details of the Reception Hall
Site area (the Headquarters and the Tochigi Technology Center combined): 78,889 m2
Building area: 1,299 m2
Total floor area: 2,045 m2
Number of floors: 2 (above ground)
Height: 13.5 m
Designer and exterior design: AIS SOGO SEKKEI Co., Ltd.
Builder: WATANABE GENERAL CONSTRUCTION Co., Ltd.
Completion: March 22, 2023
Hall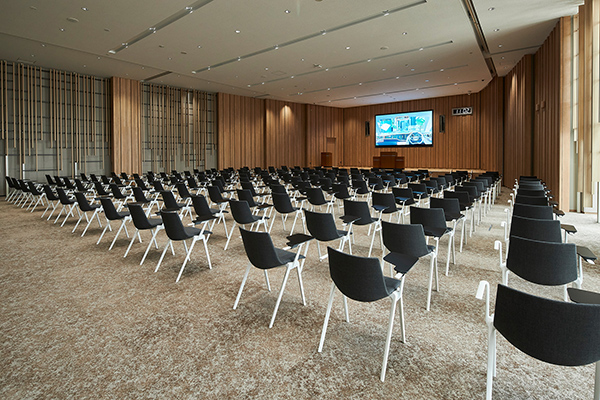 Special Reception Room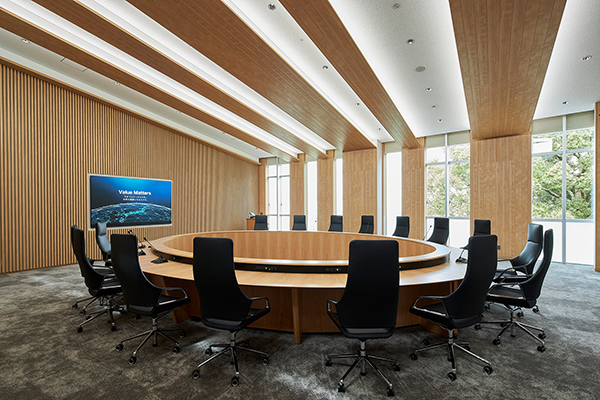 Exhibition Area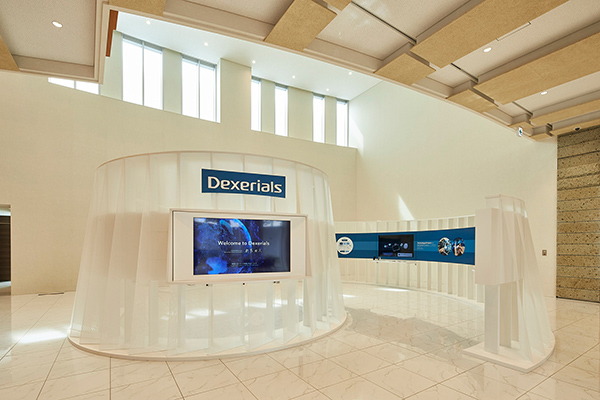 .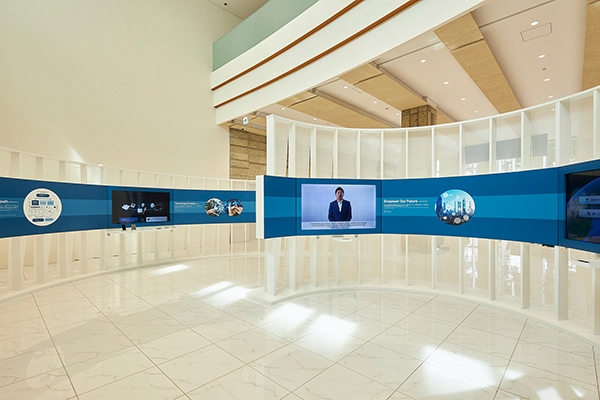 Click here for corporate profile