Dexerials' anti-reflection film won the Display Component of the Year Award
Dexerials' anti-reflection film won the Display Component of the Year Award

Dexerials Corporation won the Display Component of the Year Award at the Display Industry Awards (hereinafter "DIA") organized by the Society for Information Display (hereinafter "SID"). The award ceremony will be held at Display Week on May 15th, 2019 in San Jose, California, USA.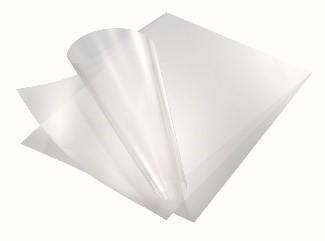 The award-winning product is the AR100-T0810 anti-reflection film for automotive displays. The anti-reflection film has five layers of metal-oxides sputtered on the surface of triacetylcellulose (TAC) substrate. The film is manufactured in a roll-to-roll process under cleanroom conditions to achieve high quality.


The new anti-reflection film achieves 0.3% reflectivity while maintaining high gloss and minimizing color shift, even at high viewing angles, which is important for automotive applications. The film also has excellent abrasion resistant properties due to dry-sputtering technology.


For piano-black interior styling, Dexerials matches the color of the display active area with the black-mask printing. The unique combination of AR100-T0810 with added black-colored OCA improves color matching between a powered-off display and its black-mask printing.


This product is commercialized and is being qualified by several automobile manufacturers.



■ABOUT THE DIA:
The Display Industry Awards (DIA) are the most prestigious awards in the display industry. Each year since 1995, SID's international awards committee—comprising a distinguished panel of display luminaries—has honored the most innovative display products, components, and applications with the greatest promise of shaping the future of the display industry. This year's DIAs will be presented at the SID International Symposium, Seminar and Exhibition, also known as Display Week 2019—the premier international gathering of scientists, engineers, manufacturers and users in the field of electronic information displays. Display Week 2019 will be held in May in San Jose, California. For more information on the DIAs or Display Week 2019, please visit: www.displayweek.org or follow us on LinkedIn, Facebook and Twitter @DisplayWeek, hashtag #DisplayWeek19.



■ABOUT SID:
The Society of Information Display (SID) is the only professional organization focused on the display industry. In fact, by exclusively focusing on the advancement of electronic-display technology, SID provides a unique platform for industry collaboration, communication and training in all related technologies while showcasing the industry's best new products. With more than 6,000 members worldwide, the organization's members are professionals in the technical and business disciplines that relate to display research, design, manufacturing, applications, marketing and sales. To promote industry and academic technology development, while also educating consumers on the importance of displays, SID hosts more than 10 conferences a year, including Display Week, which brings industry and academia all under one roof to showcase technology that will shape the future. SID's global headquarters are located at 1475 S. Bascom Ave., Ste. 114, Campbell, CA 95008. For more information, visit www.sid.org.


Click here for corporate profile