Protecting High Current Li-ion Batteries
Dexerials' SMD fuse protects Li-ion batteries from overcurrent and overcharge.
Contact / Request Pricing
How does our SMD fuse work?
Overcharge protection

When the heater melts the fuse element to prevent overcharging, the current stops flowing through the heater as soon as the charging circuit is cut off.

Overcurrent protection

Joule heat produced by an overcurrent melts the fuse element to stop the current.
Product Lineup for High Current Li-ion Batteries
150 Amps SMD fuse (2-mode type)
【NEW】
60 Amps SMD fuse (2-mode type)
Reasons for Choosing Our SMD Fuse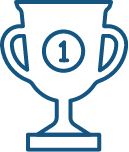 #1 market share in secondary protection fuse market
Top market share in standard products for Li-ion battery packs, with cumulative shipments of over 2 billion units.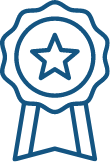 High product quality
Dexerials conducts strict inspections at many stages to guarantee high product quality and reliability.

Wide product lineup
We offer a wide range of products from small, low impedance to high impedance, high current products that can handle high currents from 60 Amperes to 120 Amperes.