Impact resistant double coated tapes
Double coated tapes
Impact resistant double coated tapes
Excellent impact force resistant and waterproof.
Product name

UT2600ML series

Features

Effective waterproof function by the stress relaxation due to the balloon structure in the core layer.
Possible of narrow process corresponding to the thinner smartphone and the narrower frame of the display panels.
Excellent workability PET base material specification.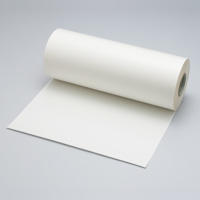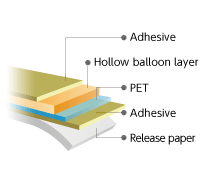 Product name
UT2620ML
UT2620MLG
UT2620MLB
Main component
Acrylic
Acrylic
Acrylic
Carrier
PET
PET
PET
Color
White
Gray
Black
Adhesive thickness

(µm)

About 200
About 200
About 200
Release paper thickness

(µm)

About 150
About 150
About 150
Bonding strength(N/304mm2) *1
175
201
162
Waterproof specification
IPX7
IPX7
IPX7
Standard size (width & length)
450mm x 50m
450mm x 50m
450mm x 50m
Warranty period from manufacturing date
12 months
12 months
12 months
Available in 50µm increments from thickness 150µm to 300µm. Please contact us for additional information on thickness above.

*1

Push strength
Suitable for bonding the LCD's window frame of mobile devices and the parts in a housing which requires impact resistance and waterproof.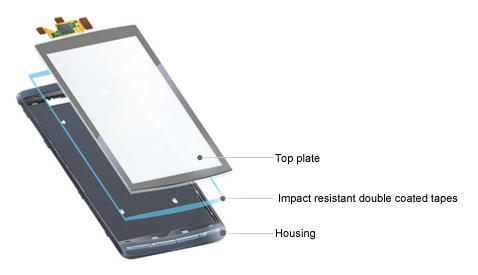 1.Impact resistance (Drop test)
Test Piece condition
Substrate:
PC/ABS plate 100mm x 50mm x 2mm
PMMA plate 50mm x 25mm x 2mm
Tape size:
1mm x 50mm x 2 (100mm
2
)
Measuring condition:
RT, 0°C
Height:
1.5m
Weight:
300g
[Drop the sample from 1.5m height, and confirm the sample of delamination.
Left at measurement condition for 1 hour and take a sample out of each condition and drop.]
Results
Drop test
Product name
RT
0

℃

UT2620ML
○
○
UT2620MLG
○
○
UT2620MLB
○
○
2.Waterproof property
Test Piece condition
Substrate:ABS plate 45mm x 65mm x 1mm
PMMA plate 45mm x 65mm x 1mm
Bonding area:40mm x 60mm x 1mm
Measuring condition:Sink in tap water (40°C) and apply pressure (equivalent of 10m depth)

[Judge by water sensing seal. Evaluation level is equivalent of IPX7 or more.]
Results
Waterproof test
Product name
30 min.
60 min.
UT2620ML
○
○
UT2620MLG
○
○
UT2620MLB
○
○
3.Bonding Strength (Push out test)
Test Piece condition
Substrate(1):PC/ABS plate 100mm x 50mm x 5mm (30mm Ф hole)
Substrate(2):Printed glass plate 50mm x 50mm x 3mm
Bonding area :2mm width 40mm x 4pieces
Bonding condition :One stroke with 2kg roller
Measuring condition:RT
Push speed:20mm/min

[Left at RT for 1 hour before measurement.]
Results
(N)
Push out test
Product name
UT2620ML
175
UT2620MLG
201
UT2620MLB
162
Note on the characteristic data given - Data on the characteristics of the products described in this page based on the results of evaluations carried out by the company. This does not guarantee that the characteristics of the product conform with your usage environment. Before use, review the usage conditions based on evaluation data obtained from the equipment and substrates actually used.
---