Adhesive
Thermosetting adhesives comprising the SA2400 series compatible with a wide range of adherends and the SA5000 series featuring superior electric and thermal conductivity. The SA5000 series enables low temperature fast curing, making the product suitable for use as a solder-substitute for mounting components by compounding of silver particles.
Product name

SA5000 series

Features

The epoxy resin is compounded with silver particles to provide superior electric and thermal conductivity, making the product suitable for the fixing of high-precision parts that need electric conductivity and low-temperature curing.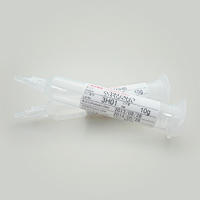 Product name
SA5210HN
Resin type
Epoxy
Thermosetting condition (Recommend) *1
Temperature[℃]
125
Time[min.]
5 or more
Viscosity [mPa・s] *2
15,000
Color
Silver
Thixotropic index *2
4.3
Hardness *3
D90
Shrinkage by cure [%] *4
3.9
Specific electrical resistance [Ωcm] *5
0.003
Elastic modulus [MPa] *6
8,000
Tg [°C] *7
125
Keeping temperature [°C]
-35 to -15
*1 Adhesive Temp.
*2 Rheo-meter @25°C
*3 Durometer (Code D)
*4 Density meter
*5 Low-resistance meter
*6 JIS K7197, DMS method:1Hz@25℃
*7 JIS K7244
Suitable for the connection of voice coil motor terminals in camera modules. Also usable for die bonding to image sensors.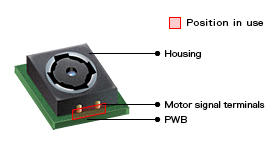 Note on the characteristic data given - Data on the characteristics of the products described in this page based on the results of evaluations carried out by the company. This does not guarantee that the characteristics of the product conform with your usage environment. Before use, review the usage conditions based on evaluation data obtained from the equipment and substrates actually used.
---