External Director Interview
External Director Interview
Messages from Newly Appointed Outside Directors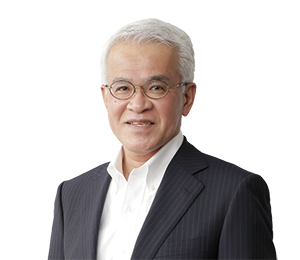 Toward the Realization of Sustainable Growth

Outside Director
Satoshi Taguchi
As a manufacturer of functional materials, we possess a range of differentiated products, such as anisotropic conductive films (ACF) and anti-reflection films, based on our superior technological capabilities, and we are developing our business by capturing a large share of global niche markets based on our unique business model in which sales and engineers work together to approach not only direct customers abut also end-product manufactures directly. In response to the challenge of high dependence on products for specific fields, we are also branching out into new domains, such as the automotive field.
On the other hand, looking at the business environment surrounding our company from a long-term perspective, I believe that, to achieve sustainable growth and the enhancement of corporate value, our urgent challenge will be to create a long-term vision on which to base all manner of business decisions. Our most important tasks will be to draw up a vision for what we want Dexerials to be as a company in the future, incorporate long-term growth scenarios for realizing that vision specifically into its main strategies, that is, our future mid-term management plans, and execute those strategies promptly. This very moment in time, when business is performing well, is the perfect opportunity for us to create the organizational foundations and corporate culture to support our steady performance.
In my involvement as one of the outside directors in the first stage of formulating the long-term vision that will form the foundation for future growth, I hope I will be able to make some contribution by offering values that are not a mere extension of the past and ways of thinking that are not bound by the Company's history, culture, and traditions.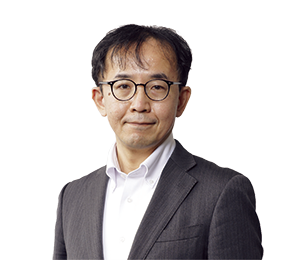 Adroitly Identify Changes in the Social Environment and Connect Them to Continued Innovation

Outside Director
(Audit and Supervisory Committee Member)
Tetsuyuki Kagaya
The aims of the transition from a company with an Audit and Supervisory board to a company with an Audit and Supervisory Committee are to expand the scope of the delegation of authority to the executive directors and to increase the speed of management. To link these aims to the sustainable creation of corporate value will require strengthening the independence and authority of the Audit and Supervisory Committee, which is in charge of monitoring.
The effectiveness of such efforts is determined by how sincerely the directors in charge of business execution share information about the current status of the company with the outside directors and how sincerely they listen to their opinions. At Dexerials, the internal directors charged with business execution and the executive officers provide the outside directors with various opportunities besides the Board of Directors meetings to hear careful explanations about important matters, even regarding events for which those directors and executive officers have been given authority. In explaining matters to the outside directors to our satisfaction, the Company places emphasis on reflecting diverse perspectives in its management decisions. Where necessary, I make requests for information I need to fulfill my monitoring role as a director and Audit and Supervisory Committee Member, and the Company responses to my requests promptly.
Nevertheless, the economy, society, and the environment are changing at a dizzying pace, and to respond flexibly to those changes, we need to listen sincerely than ever to our diverse stakeholders, and take a stance to transform the Company. To this end, we need to evolve our corporate governance itself. I hope to adroitly identify the changes in the economy, society, and the environment and work hard to link them to our management innovation.